We're excited to share that a crucial labor contract has been agreed upon between the International Longshore and Warehouse Union (ILWU) and the Pacific Maritime Association (PMA). Announced on June 15, 2023, this six-year agreement is not just a win for the West Coast ports but a positive step for the entire global supply chain.
Some of us were lucky to find out last night while attending AgTC while this was all unfolding!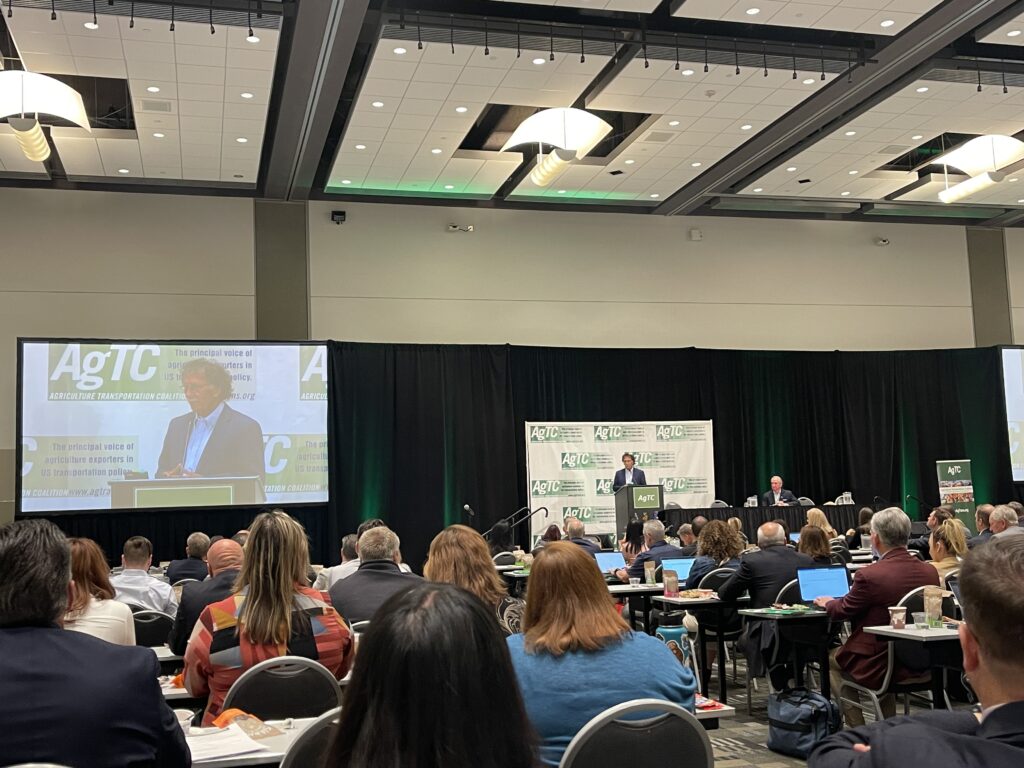 Gene Seroka (Exec Director, Port of Los Angeles) announced to the crowd last night at the annual dinner before it went public that an agreement had been struck.
Ed DeNike (President – SSA) spoke this morning, saying that both sides were not very happy with the final agreement. He also conceded that in a good negotiation, neither side will be happy. So both sides did have to give in on some things that they didn't want to.
Mario Cordero (exec director, Port of Long Beach) and Gene Seroka spoke again today, conveying how important this agreement was and that this is the first step in trying to get the cargo that has shifted to the Gulf and East coast in these uncertain months back to the West coast.
Both sides have praised Julie Su, the Acting Labor Secretary, for helping to get this across the finish line. She arrived at the negotiations on Monday and was intent on not leaving until the deal was done.
The contract ushers in several long-negotiated improvements:
Annual wage increases of 5% throughout the contract.
Enhanced health benefits for employees.
Strengthened safety measures for all workers.
A pledge to boost diversity, with more opportunities for women and minority hires.

Moreover, this deal bolsters the operational effectiveness of the ports by committing to:
Alleviating congestion and delays.
Investing in cutting-edge technology and equipment.
Collaborative dispute resolution efforts.
These advancements are expected to revamp efficiency, trim costs, and contribute to a more sustainable future for the global logistics industry.
How Can Argents Support You?
At Argents, we understand the importance of such industry changes and their impact on your business. Here are three ways we can assist you in navigating this transition:
Strategic Planning: We can work with you to plan early and ensure you're using the most efficient routings when the new contract takes effect.
Customer Communication: We can inform your customers about the new contract and any potential impacts on their shipments.
Alternative Solutions: If you're concerned about delays, we can help you explore alternative shipping options such as air freight or rail.
This new labor contract is finally a massive step forward for the global supply chain after almost a year of stagnation, delays, and disruption. Now that they have an agreement, forwarders can see the big logistics picture, unencumbered by the West Coast port uncertainty. Our industry expertise guarantees that with Argents as your logistics arm, you are not just in good hands but in the best hands. Together, we'll navigate these changes and continue to support your business's growth and success. Contact us today to learn how the US West Coast ports agreement might impact your cargo.